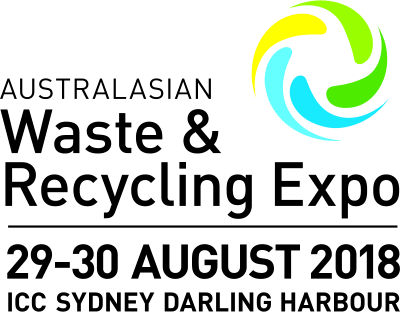 We're exhibiting at AWRE 2018
…and we've got interesting new things to show off. Two of them. So if you're attending the Australasian Waste & Recycling Expo being held at the Sydney ICC on 29-30 August, be sure to call by Stand C33 where our friendly team will be pleased to demonstrate the latest innovations from Simpro.
BinBlaster™
We'll have a brand-new Simpro BinBlaster on the stand. This hydromechanical wheelie bin wash frame won't be operational – it is driven by mains water pressure – but you'll be able to get an idea of how it works. And how much time it could save your property maintenance staff.
For more information see our BinBlaster page.
Hiflow bin lift
Our new Hiflow bin lift will also be on the floor at AWRE. This is an ultra-robust machine with high throughput capacity, bulletproof reliability and a unique gravity-driven comb hitch to allow emptying bins up to 1100L. It is designed as a plug-and-play replacement for the bin lift mechanisms that are often provided with bulk waste processing equipment – offering lower costs, higher reliability, better safety and Simpro's trusted hydraulic lifting expertise.
The Hiflow also features a standardised control interface for fast and seamless integration with all manner of bulk waste processing equipment, such as compactors, shredders, incinerators and digesters.
For more information see our Hiflow page.
What's more…
…we'll have interesting videos, catalogues and expert advice on Simpro's complete range of products. Having served the waste industry since 1986, Simpro is now one of the longest-standing independent handling equipment manufacturers in Australasia, and we've achieved that feat by continuous #realinnovation. So if you're attending AWRE 2018, Stand C33 is bound to be worth a visit!
The Australasian Waste & Recycling Expo (AWRE), held at the ICC Sydney from 29-30 August 2018, is the most established commercial event dedicated to the Australasian waste and recycling marketplace. AWRE brings together the industry to discover the latest trends, showcase innovation, network with key waste and recycling decision makers from industry and government and attend high quality practical seminars and workshops.

Australasian Waste & Recycling Expo - Diversified Communications Australia