About Simpro
Smart lifting solutions since 1986.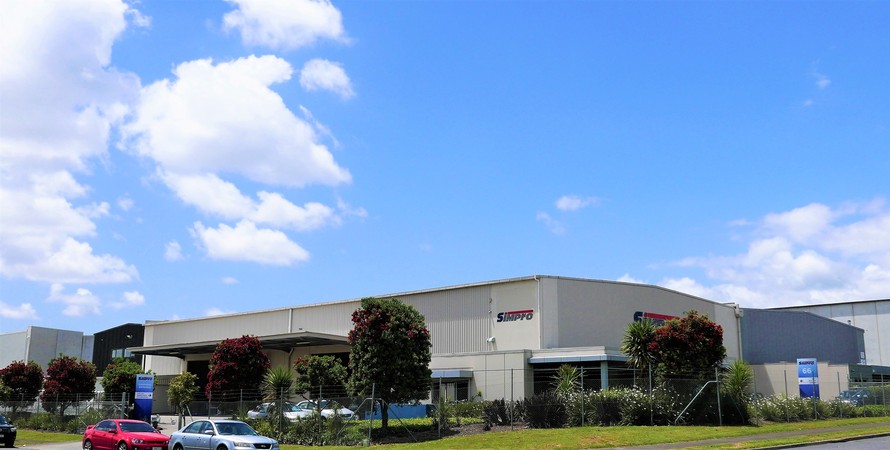 Overview
Simpro is a manufacturer of specialised materials handling equipment, including bin tippers, pallet stackers, goods lifts and crate handlers. The company's products are today sold in every continent except Antarctica, with certified agents in the USA, UK, Europe, Asia, Africa, Canada, Australia and New Zealand.
Simpro was founded in 1986 by New Zealand engineer Stephen Simmons, manufacturing truck-mounted lifting equipment, and soon built a reputation for unconventional, intelligently-designed products. Over the years the company developed a suite of unique lifting solutions, which today have improved safety and productivity for thousands of workplaces around the world.
Simpro's standard product range is complemented by a custom design capability, for specialised industrial lifting solutions. All design work is conducted in a sophisticated SolidWorks CAD environment, and manufacturing is primarily conducted at Simpro's facilities in Auckland, New Zealand.
Simpro is a private family-owned company registered with the New Zealand Companies Office as Simpro Handling Equipment Limited, company no. 1827916.
As new technologies appear and new markets develop, the pace of change is plainly not about to ease. But our team at Simpro remains committed to staying in front the same way we have for the past 30 years – through constant innovation.

Stephen Simmons - Managing Director - Simpro Handling Equipment Ltd
Timeline
Here are some milestones of the past three decades:
Simpro

Handling Equipment started in Auckland, New Zealand by mechanical engineer Stephen Simmons, building truck-mounted lifting machinery.
Leased factory in Onehunga, Auckland.
First

Simpro

stationary bin lifter released. It is called the Ezi-Dump and uses a complex mechanical screw drive.
Development of efficient hydraulic tipping mechanism – still in use today, in evolutionary form, on

Simpro

products.
Developed and patented Quikstak "smart-stacker" with infra-red height sensing function.
First export sales to Australia.
Development of MegaDumper heavy-duty industrial bin tippers.
At the turn of the millennium

Simpro

acquired larger premises in Auckland to accommodate an expanding manufacturing operation; over 1000 machines built.
Began to develop further export markets, including the UK. Continued sales growth in Australia and New Zealand despite increased competition following expiry of IP protection.
Despite global recession, multiple new products developed and released including Multi-Tip, Crate Wizard and solar power. All product design transitioned to CAD environment.
Ezi-MT manual bin tipper released as a cost effective and eco-friendly alternative to hydraulic machines.
Purchase of first 3D printer for rapid prototyping.
Agent agreements with Solus Group in Missouri, USA and S-Craft in Cheshire, UK, expand sales reach in key global markets.

Simpro

announces the acquisition of a new office and manufacturing facility in Takanini, South Auckland, in order to accomodate future growth.

Simpro

signs agent agreement with Van Randwijk, in the Netherlands, to provide sales and support for Simpro products within the European Union.