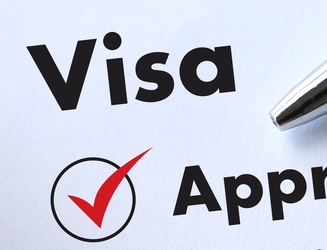 Simpro granted Accredited Employer status by Immigration New Zealand
Finding the right people to fill roles in an expanding company is never an easy task, but it's even harder in a place with a tiny, constricted labour market like New Zealand. In these conditions, overseas talent can be essential for growth – yet without outsourcing production, there may be no way to access it.
So Simpro is pleased to announce we've been approved as an Immigration New Zealand Accredited Employer. This coveted status – held by fewer than 1200 organisations in New Zealand – means that if Simpro offers full-time work to a skilled overseas job applicant, they will now be granted a special visa to work in New Zealand.
As you would expect, this status is not easy to achieve. Prospective employers must prove to Immigration New Zealand that:
They are in a sound financial position;
They have good human resource practises;
They have good workplace practises;
They are committed to training and employing New Zealanders.
Therefore, in addition to improving our ability to fill the specialist roles created by a growing industrial company, this accreditation is a sort of official recognition of Simpro's positive social and economic contribution. Like the other organisations on the Accredited Employers list, we're helping build a brighter future right here in New Zealand.
To apply for a role or see a list of open roles at Simpro please contact us.