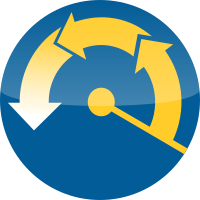 Simpro Handling Equipment: celebrating 30 years
There have been some extraordinary changes since 1986. That year, the US president was Ronald Reagan, nobody had heard of 'Made in China' and a basic work PC cost $5,000 (with no internet, and an optional upgrade to colour graphics!). Incomes in Australia were about half what they are today – and even less in New Zealand.
Also that year, though not many people noticed, the first Simpro bin tipping machines were fitted to trucks for use in Auckland municipal rubbish collections.
Thirty years later, the trucks and the council no longer exist – but Simpro is still going strong, and still committed to improving workplace safety through smart lifting solutions. Our bin tippers and stackers are boosting productivity and safety in thousands of workplaces across Australia and – increasingly – Europe and America.
It has been quite a journey. Here are some of the milestones:
Simpro

Handling Equipment started in Auckland, New Zealand by mechanical engineer Steve Simmons, building truck-mounted lifting machinery
Leased factory in Onehunga, Auckland
First

Simpro

stationary bin lifter released. It is called the Ezi-Dump and uses a complex mechanical screw drive.
Development of efficient hydraulic tipping mechanism – still in use today, in evolutionary form, on

Simpro

products.
Developed and patented Quikstak 'smart-stacker' with infra-red height sensing function.
First export sales to Australia.
Development of MegaDumper heavy-duty industrial bin tippers.

A prototype MegaDumper tips two tonnes of water in 1998. Nobody was hurt.

At the turn of the millennium

Simpro

acquired larger premises in Auckland to accommodate an expanding manufacturing operation; over 1000 machines built.
Began to develop further export markets, including the UK. Continued sales growth in Australia and New Zealand despite increased competition following expiry of IP protection.
Despite global recession, multiple new products developed and released including Multi-Tip, Crate Wizard and solar options. All product design transitioned to CAD environment.
Ezi-MT manual bin tipper released as a cost effective and environmentally friendly alternative to powered bin tippers.
Purchase of first 3D printer for rapid prototyping
Agent agreements with Solus Group in Missouri, USA and S-Craft in Cheshire, UK, expand sales reach in key global markets
As new technologies appear and new markets develop, the pace of global change is plainly not about to ease. Yet our team at Simpro remains committed to staying in front the same way we have for the past 30 years – through constant innovation.
We can't predict the future, or who the next US president will be, but it's a safe bet that in 2046 smart lifting solutions from Simpro will still be at the forefront of global workplace safety.